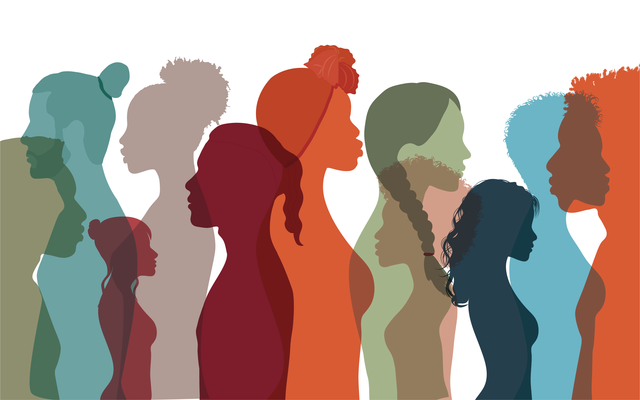 Welcome event July 21 for team driving equity initiative
The community is invited to take part in the launch of the Bellevue Centers Communities of Color Initiative and meet the team of community members who will be driving the work. The City Council committed $150,000 earlier this year toward this initiative, a community-led effort to advance racial equity and build trust and awareness across the city's diverse population.
The Communities of Color Coordinating Team is comprised of 11 community members of color who live or work in Bellevue. The members were selected from a pool of applicants interviewed and reviewed by a diverse panel including members of city staff and the Bellevue community. The CCC Team will support the Bellevue Centers Communities of Color initiative by guiding its three-tiered approach to dismantling systemic barriers for diverse community members through: developing trust and awareness through dialogue; building racial literacy and skills through education and training; and partnering with the city and other institutions to co-create recommendations and actions that improve racial equity outcomes.
The CCC Team includes youth active in the community, faith leaders, business owners, educators, doctors and nonprofit professionals. Team members bring specific skills including leadership, community organizing, educational outreach, civic engagement, training, facilitation and mediation, and strategic planning for advancing social justice and equity.
"I was so impressed to see the breadth and depth of knowledge and lived experience from the group of community members who applied to be part of our CCC Team," City Manager Brad Miyake said. "It gives me great confidence that this initiative will further our vision of welcoming the world as we identify and address barriers to better serve communities of color and achieve equitable outcomes."
The community is invited to meet the CCC Team and learn about the launch of this community-led initiative at a virtual welcome/kickoff Wednesday, July 21, 5:30-7 p.m. Registration is required.
To learn more about the CCC Team members and the initiative, please visit Bellevue Centers Communities.
Questions, concerns or requests for accommodation can be directed to Sade Britt, equity coordinator, at [email protected].
Source: City News