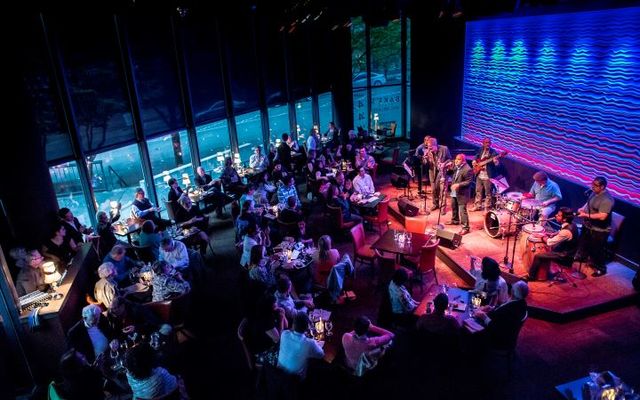 Plus, possible changes to arts grants guidelines and commission and board appointments
On Monday, the City Council reviewed a proposed city code amendment to expand days and hours for amplified sound, which would better support smaller events and activations, consistent with the city's Economic Development Plan.
Currently Chapter 9.18 of the city code, Noise Control, only permits amplified sound between 8 a.m. and 5 p.m., Monday to Saturday; amplified sound is not allowed on Sundays and legal holidays.
The code changes will remove the ban on amplified sound on Sundays and legal holidays, and will update the time limit to 8 a.m.-8 p.m., Sunday to Thursday, and 8 a.m.-10 p.m., Friday and Saturday. These changes only apply to sound amplification devices, not other sources of noise, and do not remove the need to obtain a permit for use of amplified sound within the new hours.
The council unanimously voted to direct staff to prepare the code amendment ordinance for action at a future meeting. More information can be found in the meeting materials.
Update of arts grants guidelines
Later, the council reviewed a new set of guiding principles to be used as a foundation to future updates to the city's arts grants guidelines. The guidelines are used when the council allocates annual arts grants as part of the city's Arts Grants Program, which has been in place since the early 2000s and was most recently updated in 2018.
In 2022, the Arts Grants Program will fund 42 organizations through 45 grants totaling $145,000. These funds will serve more than 1 million people, provide nearly 17,000 scholarships, and support over 188,000 free or reduced admissions. Even so, the funds allocated represent just 53% of the total funds requested by artists and arts organizations.
Recent community feedback helped inform ideas on how to update and optimize the Arts Grants Program guidelines to make Bellevue a more vibrant arts and culture destination, to best serve Bellevue's arts and culture community and residents through streamlined, equitable processes, and to align the program with the city's Economic Development Plan and the City Council's 2021-2023 vision and priorities. The proposed guiding principles for the program include:
Ensuring the grant program reflects the current needs of Bellevue's arts and culture community
Ensuring equitable access to funds by simplifying the application process
Centering underserved communities in the program funding priorities
Activating the BelRed Arts District through grants incentives
Exploring multi-year funding support to streamline and reduce work for applying artists and organizations
The council voted unanimously to initiate work on updating the guidelines and will review recommended updates at a later date. The full presentation and discussion are available on Bellevue Television replay.
Commission appointments
In other business, the council liaisons for Bellevue's boards and commissions recommended appointment of one new commission member and reappointment of several current board and commission members. All were unanimously approved.
Jaskaran "Jimmy" Singh Sarao was appointed to serve a partial term on the Human Services Commission expiring May 31, 2025, while Benjamin Piper and Angela Phan were both reappointed to full terms on the Human Services Commission expiring May 31, 2026.
In addition, Judy Gowdy was reappointed to the Arts Commission, Kenneth Wan was reappointed to the Environmental Services Commission, Sarah Rock was reappointed to the Library Board, and Paul Clark was reappointed to the Parks & Community Services Board, all for full terms expiring May 31, 2026.
Photo: A performance for the Bellevue Blues and Jazz Festival at Bake's Place. Photo by Daniel Sheehan for Visit Bellevue
Source: City News