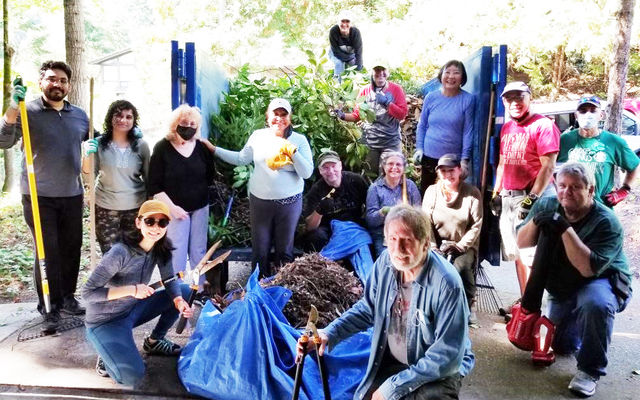 Requests for outdoor home projects due by July 1
Bellevue residents who need help with outside home maintenance can apply for help from a team of volunteers who will complete one-day projects through the "Day of Sharing and Caring" program.
Now in its 15th year, Day of Sharing and Caring is a partnership between the City of Bellevue and Jubilee REACH, a Bellevue-based nonprofit whose goal is to build community in Bellevue. Between now and July 1, Bellevue residents who own and occupy their home in the city can submit a postcard request for help on the Day of Sharing and Caring. Residents can request more information, learn about resources for homeowners and begin the application process by contacting Carol Ross ([email protected] or 425-452-7917). Up to 20 homes will receive improvements.
A committee representing Jubilee REACH will review postcard applications and select projects. Selection is need-based; residents facing financial or other life challenges are encouraged to apply. To protect the health of residents and volunteers, the city and Jubilee REACH will monitor King County health and safety guidelines related to COVID-19.
Past projects of all sizes have included yard clean-up, power washing, fence/gate/shed repair and painting, plant, tree branches and junk hauling, wood-round removal and bark spreading.
Perhaps you don't need help but are interested in helping others. After June 1, individuals, businesses and nonprofit groups can register with Jubilee REACH to participate in Day of Sharing and Caring projects or projects taking place on Jubilee REACH's annual service day, Saturday, Aug. 27.
For alternate formats, interpreters or reasonable accommodation requests, please call 425-452-6917 (voice) or email [email protected]. For complaints regarding accommodations, contact the city's ADA/Title VI administrator at 425-452-6168 (voice). If you are deaf or hard of hearing dial 711.
Source: City News