Date posted: April 6, 2022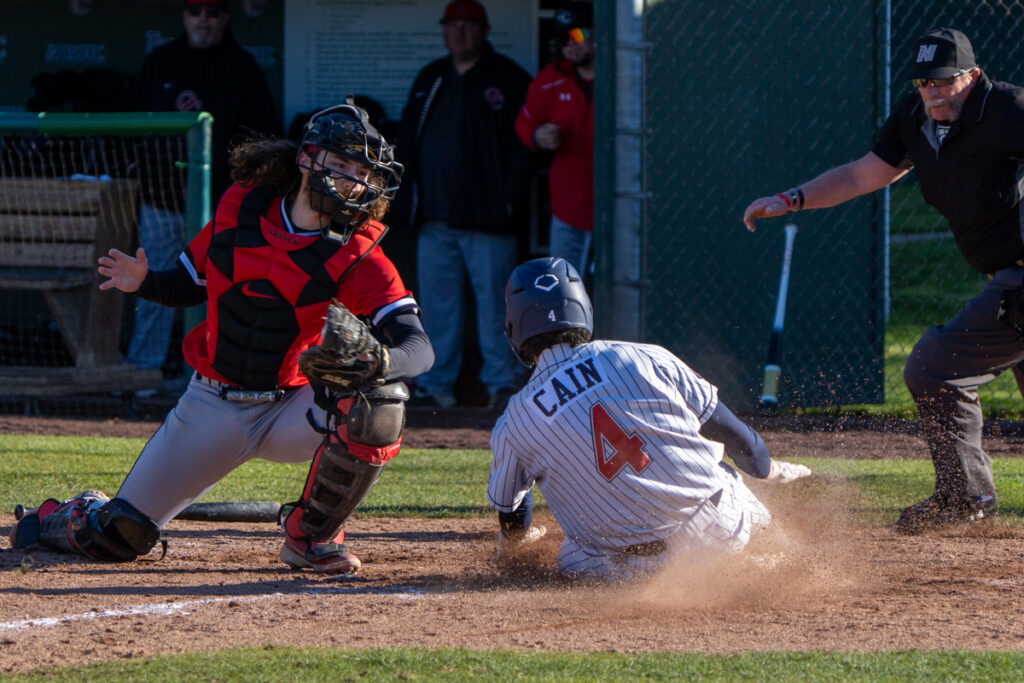 Monroe HS grads Ryan Lynch and Nate Cain led Bellevue College baseball in a series sweep over Shoreline as Bellevue won 7-5 yesterday after winning 11-3 on Sunday. Yesterday's win was a continuation of Sunday's scheduled doubleheader in which game two was rained out.
Cain hit a grand slam home run Sunday and had five RBI's in the game. His blast came in the top of the fifth after two walks, a hit batter, and a single by Parker Cumberland.
Lynch was stellar in long relief yesterday coming in the fourth inning and going 5 1/3 innings while striking out eight and allowing no runs and only two hits. After jumping ahead 6-0 early, the Dolphins came back to 6-5 before Bellevue got an insurance run in the eighth on the aggressive base running of Josiah Santiago.
Bellevue is 4-0 in league and will host Everett this Sunday at 1:00 p.m.
Last Updated April 6, 2022
Source: Athletics Department