Date posted: February 26, 2022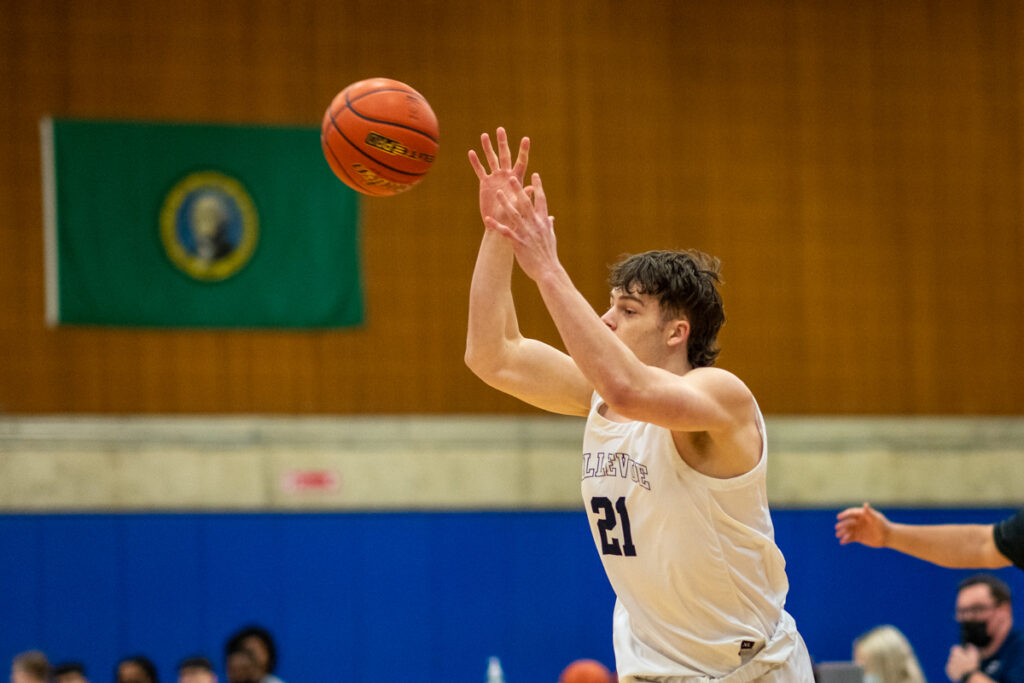 In the first half, it was Bellevue's Aydan Janssan, and in the second half it was Bishop Tosi as the two freshmen propelled the Bulldogs to a huge 88-80 road win tonight at Shoreline.
Janssan, who had 15 in the first half while Tosi drained 22 points in the second as BC outscored the Dolphins 49-40 in the half. Tosi nailed three three-pointers and was a perfect 9-for-9 from the line en route to his offensive show. Nate Johnson aided the cause with seven rebounds and eight points.
Shoreline was up 63-61 with 8:25 to go before the 'dogs went on a 12-0 run to take a commanding 73-63 lead with five minutes to play. Johnson's layup put them up 79-65 to put Bellevue in a comfort zone that kept Shoreline within nine for the remainder of the game as Janssan's dunk with nine seconds left made the exclamation mark for the Bulldogs' strong showing.
Tosi's 24 and Janssan's 23 led BC. Maui Sze had 14 points and a team-high eight assists. Bellevue's big win keeps them on pace for a playoff berth as their win, coupled with losses by Peninsula and Everett shot BC back into third place with three games to go. Bellevue is now 6-5 in league and 16-7 overall. They host first place Olympic this Wednesday March 2 at 7:00 p.m.
Last Updated February 26, 2022
Source: Athletics Department