Date posted: January 28, 2022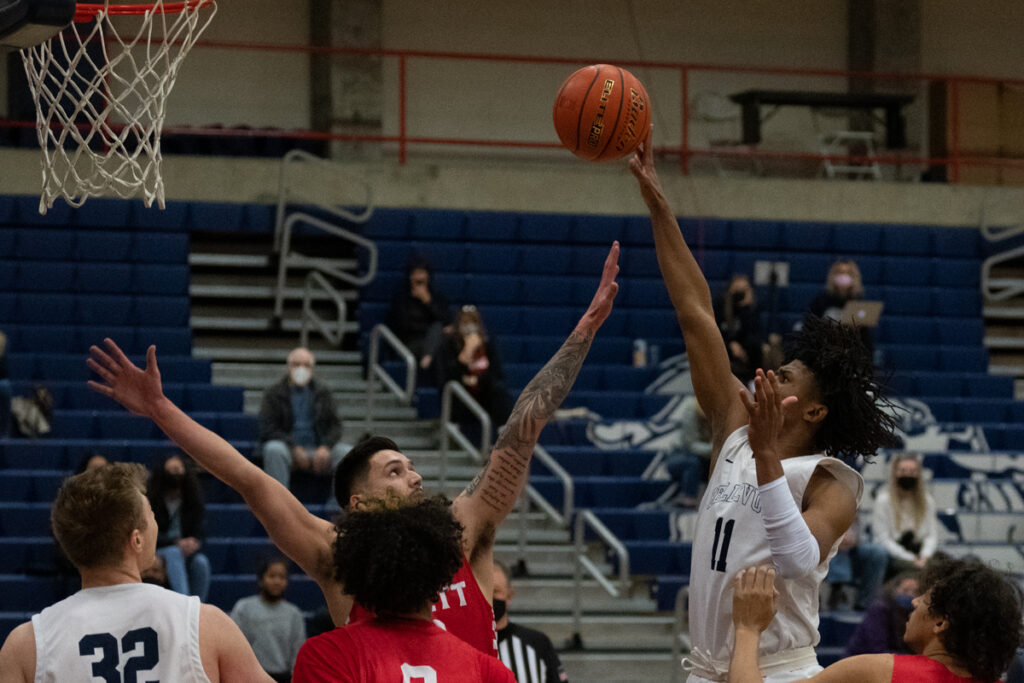 Bellevue College men's basketball has reached new heights this week as the Bulldogs were named the top-ranked team in the NWAC as listed in the TicketSmarter NWAC Coaches' Poll released by the league office today. The Bulldogs were previously ranked second in a poll jam-packed with North Region teams.
The rise of the program back to the high standards built by former legacy coaches Ernie Woods and Jeremy Eggers began last year in the covid-shortened year as the 'dogs were 9-6, finishing just one and a half games out of first place. The year prior in 2020, the team hit an all-time low finishing 3-25 in one of the worst years in the program's 50+ year history. This year's top ranking is believed to be one of the biggest turnarounds in a sport program in such a short time. Much of their success this year has been the roster depth and shooting from long range, as the 'dogs currently lead the entire NWAC in three-point goals with 154.
Bellevue is currently 2-1 in league and 12-3 overall.
Last Updated January 28, 2022
Source: Athletics Department