Date posted: March 5, 2022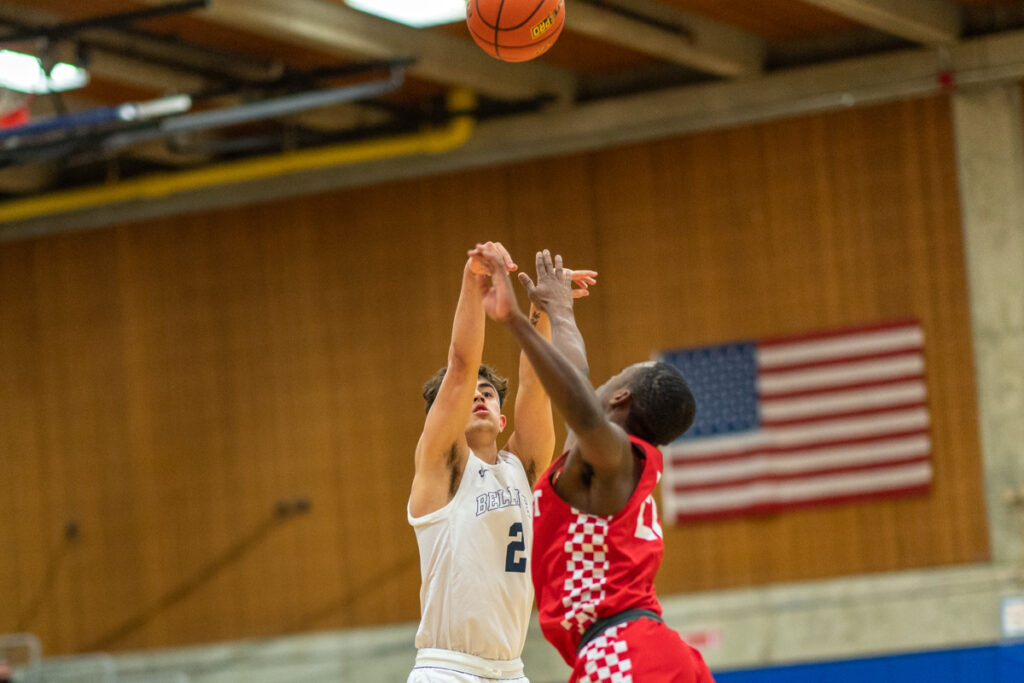 Bellevue College men's basketball, who have already had more than their share of close games, added another one to their 2022 story with a thrilling 91-89 overtime victory on the road at Peninsula. In yet another must-win situation against a North Region opponent right in the thick of a playoff berth alongside Bellevue, the Bulldogs were on their way to victory with an 80-77 lead with seven seconds left in regulation before a foul by Nate Johnson sent Peninsula's Jaylin Reed to the foul line with three free throws. Reed made the first two before Bellevue called timeout to stunt Reed's momentum. The plan didn't work as Reed made the third as well to tie the game at 80 to send it into overtime.
In OT, Bellevue's Maui Sze put BC up 82-80 before Peninsula would go on a 7-0 run. Sze would then go on a 5-point run himself to get the 'dogs right back in it. Sze would then again deliver, making both ends at the free throw line to put Bellevue up 91-89 with :07 remaining. The Pirates had one last attempt but fell short as Bellevue sealed the huge win to put them in control of a playoff berth.
Sze had 29 points on 9-for-14 shooting from the field and came up big at the free throw line all night with a 9-for-12 performance. Bishop Tosi had 21 points also. Bellevue is 7-5 (17-7 overall). A win in their final regular season game this Wednesday March 9 against Edmonds will seal a playoff berth for the Bulldogs.
Last Updated March 5, 2022
Source: Athletics Department