Date posted: March 5, 2022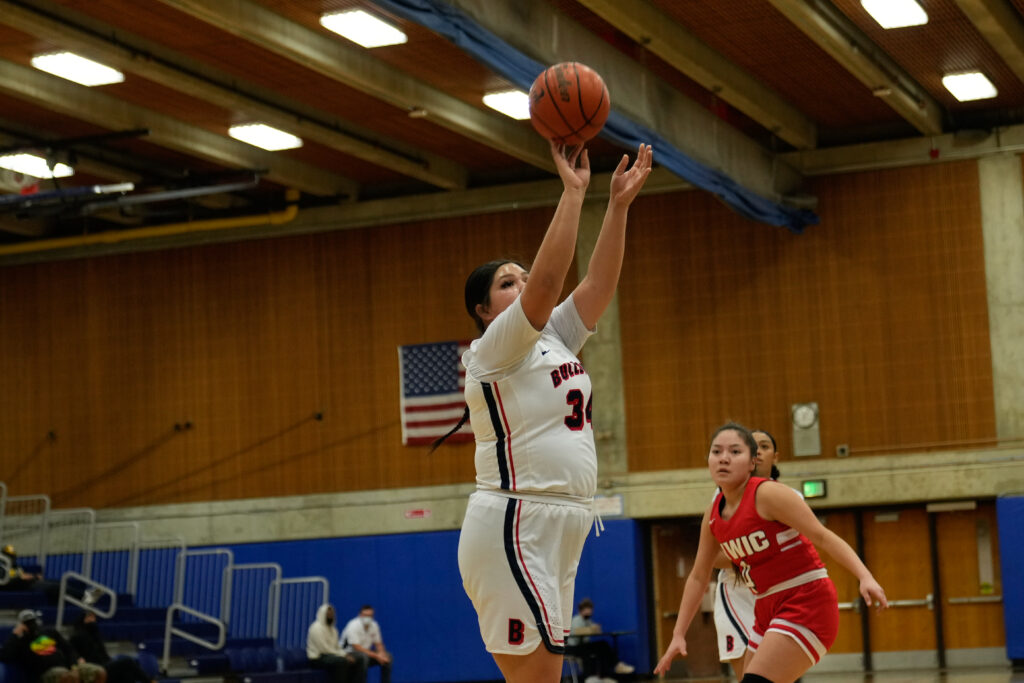 Bellevue College women's basketball traveled to first place Peninsula today but fell 58-41. After a competitive first quarter, the Bulldogs got overpowered in the second quarter as Peninsula outpaced BC 22-7. While outrebounding BC 15-9 and taking advantage of eight Bulldog turnovers, Peninsula was able to make 11-of-26 from the field as compared to Bellevue's 2-for-14.
Peninsula's defense picked it a notch in the third which contributed to an even bigger lopsided score in favor of the Pirates as they recorded seven steals and forced another nine BC turnovers.
With a 25-point lead entering the fourth, Bellevue was able to make the score respectable behind a 16-8 quarter. Jalena Henry and Shae Bell had eight of the points in the comeback quarter. Henry had 11 points to lead the 'dogs.
Bellevue is now 3-10 (6-14 overall) and will host Edmonds this Wednesday March 9 at 5:00 p.m. in their season finale.
Last Updated March 5, 2022
Source: Athletics Department