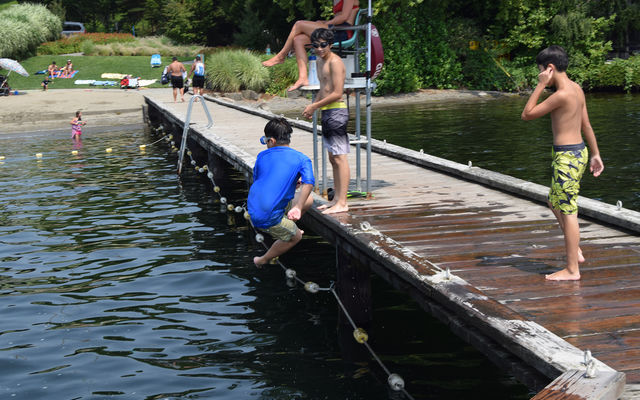 Chism lifeguarded until Newcastle reopens
Due to a regional lifeguard shortage, Clyde and Chesterfield beaches will not have lifeguards as the swimming season begins this summer. Visitors who do swim at those beaches do so at their own risk.
Lifeguards from Newcastle Beach Park, which is currently closed due to high bacteria levels, will be at Chism Beach Park until Newcastle reopens.
The public is encouraged to visit Enatai Beach and Meydenbauer Bay parks, and Newcastle Beach Park when it reopens, which will have lifeguards daily, noon-7 p.m., through Labor Day.
For more information about becoming a lifeguard, contact aquatic manager Brandi Burke (425-452-4444) or apply online.
Source: City News