Date posted: March 6, 2022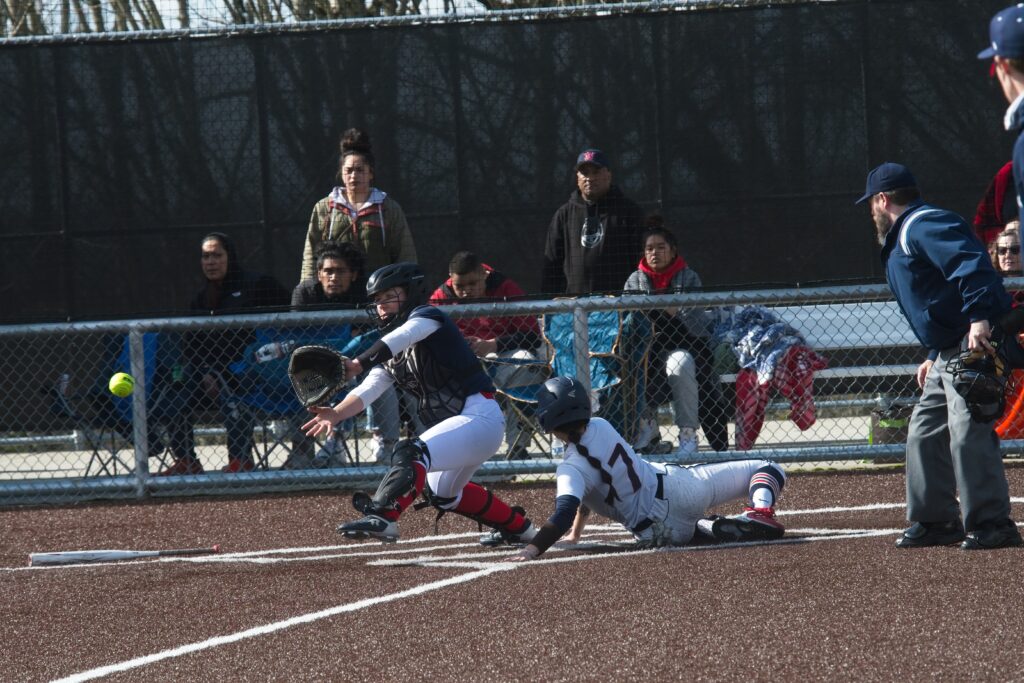 Bellevue College softball won two games on Saturday by scores of 1-0 over SW Oregon and 15-6 over Chemeketa. The Bulldogs then lost their only game of the weekend with 10-2 loss to SW Oregon today before closing out with a 9-5 win over Chemeketa.
In Saturday's 1-0 shutout, sophomore Kaci Imus was a star on both ends as she threw a complete-game shutout in the circle spinning a one-hitter before hitting a leadoff double in the bottom of the seventh which led to the game-winning run. After Imus' double, pinch-runner Taylor Wong advanced to third on a single by Christina Tadvick. Morgan Schults then followed with another single to drive home Wong for the win.
In the win over Chemeketa, the 'dogs pounded out 22 hits in the offensive contrast to game one. Tadvick was 5-for-5 with four RBI's and three runs scored. Wong and Morgan Sunchild had four hits as well.
No details were reported in the Sunday split. Bellevue is now 4-1 and hosts Centralia this Tuesday for a 4:00 start.
Last Updated March 6, 2022
Source: Athletics Department