Date posted: October 14, 2021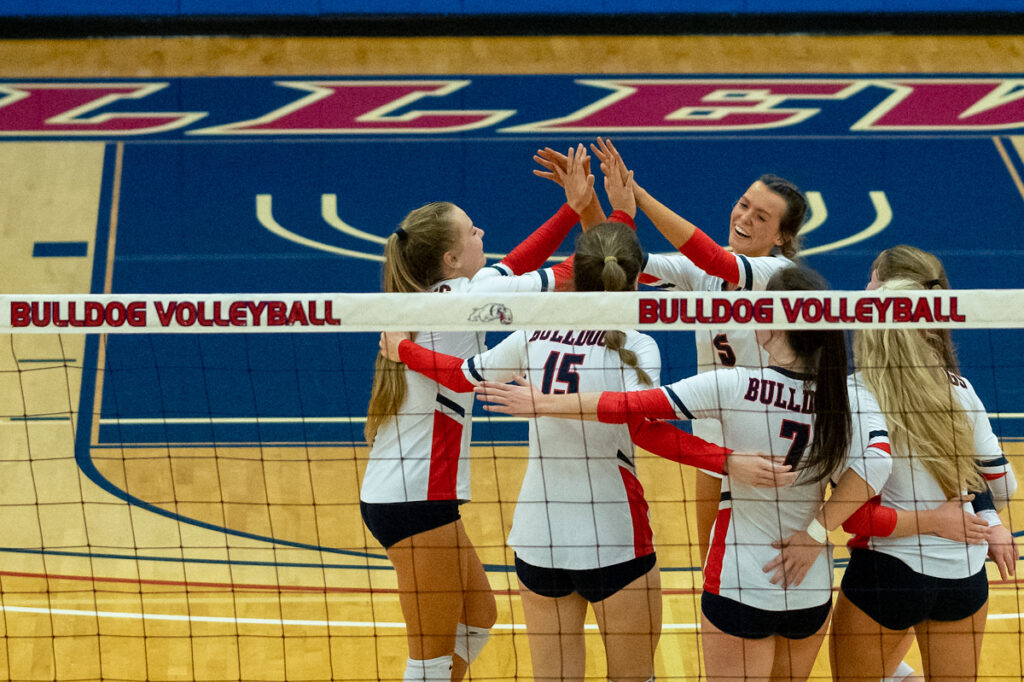 Bellevue College Volleyball continued their hot streak last night, making quick work in a 3-0 sweep at Everett. The 'dogs won by scores of 25-18, 25-22, 25-16.
Freshman Marina Tukan (Kamiak HS) had an all-around effort to lead BC with seven kills and 10 digs and three service aces. Freshman Meg Perry, who was recently named AVCA National Player of the Week had a swing efficiency of .409 and had 11 kills.
Set two proved to be most interesting as for a moment the Bulldogs were in stun mode after falling behind 10-4 then 21-15, four points away from being defeated. The Bulldogs then went on a surge, going on a 9-0 run led by Tukan at the serving line and Perry. Two Tukan aces, three kills by Perry, and four errors by Everett completely swung the momentum and the apparent Trojan win in set two was gone almost instantaneously.
Everett came out firing again though in set three, determined to not let the shocking set two loss get to them by jumping out 6-4. BC would rally to keep the score close until six unforced errors by the Trojans allowed BC to make a run from a 13-13 tie to a blowout 25-16 win.
Bellevue hosts Shoreline this Friday at 7:00 p.m. and is now in a two-way tie for first place with Edmonds following their win over Whatcom last night.
Last Updated October 14, 2021
Source: Athletics Department