Date posted: October 9, 2021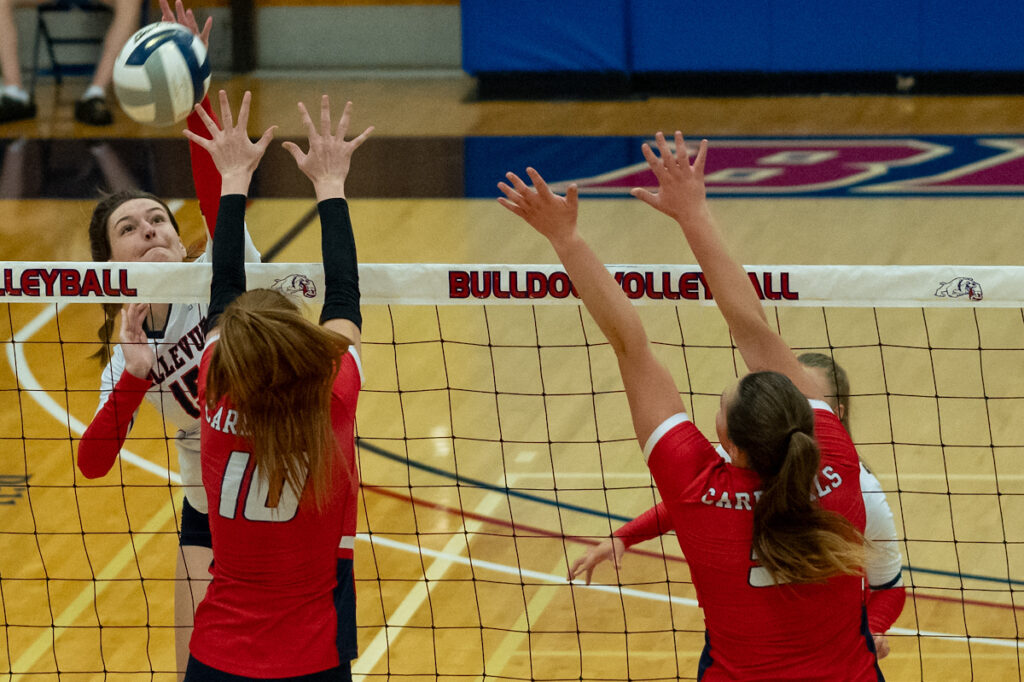 Bellevue College volleyball scored another big win in North Region play last night as the Bulldogs defeated Whatcom 3-1 (17-25, 25-21, 25-23, 25-21), at Courter Family Athletic Pavilion.
After a first set which saw Whatcom coming out firing on all cylinders, it appeared their high ranking was legitimate as BC's serve receive was off as the Orcas reeled off seven service aces and at one point was in front 17-9.
Bellevue's defense made the adjustment in set two as Whatcom managed only four service aces in an evenly-contested set. BC never lost momentum and in a critical stretch at 17-17 scored five points while limiting the Orcas to one as Whatcom pressed and committed three errors in a two minute stretch.
Set three was another even battle before Marin Mackey drilled one home on an assist by Malia Honrud to take set three 25-23.
In set four Meg Perry had four key kills in mid-set while the pressure mounted on Whatcom as the Orcas committed four errors with BC up 19-16 which allowed the Bulldogs to seize control of the match. Perry led Bellevue with an amazing hit percentage of .762 with 16 kills, a team-high, with zero errors.
The huge win of #6 ranked Bellevue over #2 ranked Whatcom now puts Bellevue in a tie for first place along with Whatcom and Edmonds. BC has one more league match at Everett on Wednesday October 15 before beginning the second round of league play.
Last Updated October 9, 2021
Source: Athletics Department