Date posted: January 19, 2022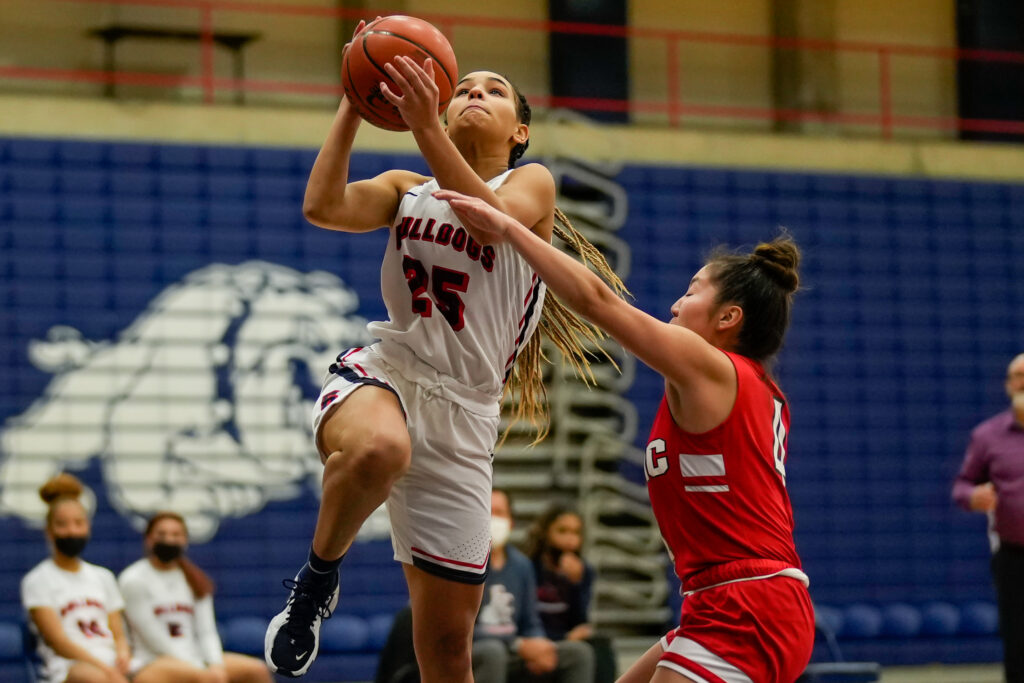 Returning to the hardwood after over a three-week delay due to covid concerns in the NWAC, Bellevue's women's basketball team opened up league play tonight falling 68-45 at Whatcom. The Bulldogs not only showed rust due to the temporary stop in the season, but also fell back into unfortunate trends that plagued them early on in pre-season; slow starts and cold shooting. The 'dogs were 1-for-10 from three point range and made only 26% on the night while hitting 52% of their free throws.
The turning point came early as BC and Whatcom were dead even with Bellevue down 11-10 with just over 2:00 to play in the first quarter before the Orcas went on a 9-0 run fueled by four turnovers and three fouls. With Whatcom ahead 20-10 after the first quarter, the Orcas ran with it and seized control for the rest of the game.
BC would be outscored 18-13 and 18-10 in the second and third quarters respectively. Down by 23 heading into the fourth quarter, the Bulldogs were faced with an uphill battle they could not overcome.
Brianna Byrnes led the Bulldogs with 21 points on 8-for-19 shooting and was perfect 5-for-5 from the free throw line while also leading the team with seven rebounds and four steals.
Bellevue is 0-1 in league and will host Everett this Saturday at 2:00 p.m.
Last Updated January 19, 2022
Source: Athletics Department