Date posted: February 6, 2022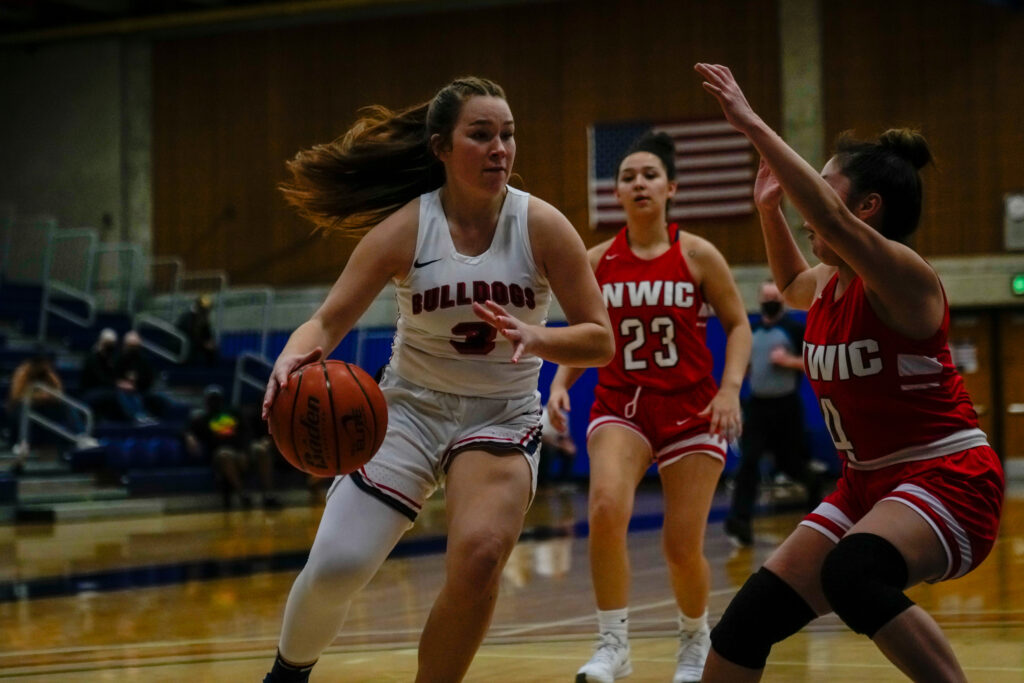 Bellevue College women's basketball won a back-and-forth thriller 41-39 last night in Bremerton over Olympic College as Brianna Byrnes made two free throws in the final 15 seconds to seal the win.
The low-scoring affair was set early on with a slowed-down offense on both sides with Olympic up 7-5 after one quarter. In the second quarter, BC was aided by a combined 4-for-6 shooting by freshman Madison Shepard and sophomore Jalena Henry as the 'dogs outscored the Rangers 26-11 to take a 21-18 lead into the locker room at halftime. OC would chip away to tie the game after three quarters at 32-all before the fourth.
Bellevue had a moment in which it looked like they were going to pull away with a comfortable win, going on a 7-0 run to go from 31-32 to 38-32 with 3:38 to go in the game. OC would then capitalize on Bellevue fouls by converting at the free throw line to take a 39-38 lead before Bellevue would fight back before Byrnes' clutch free throws with only seconds remaining for the win.
Shepard led Bellevue with 8 points while Byrnes, who normally contributes with her scoring prowess, led BC with 10 rebounds.
Bellevue is now 1-4 in league play and 4-8 overall. They host second-place Peninsula this Wednesday February 9 at 5:00 p.m.
Last Updated February 6, 2022
Source: Athletics Department