Date posted: November 13, 2021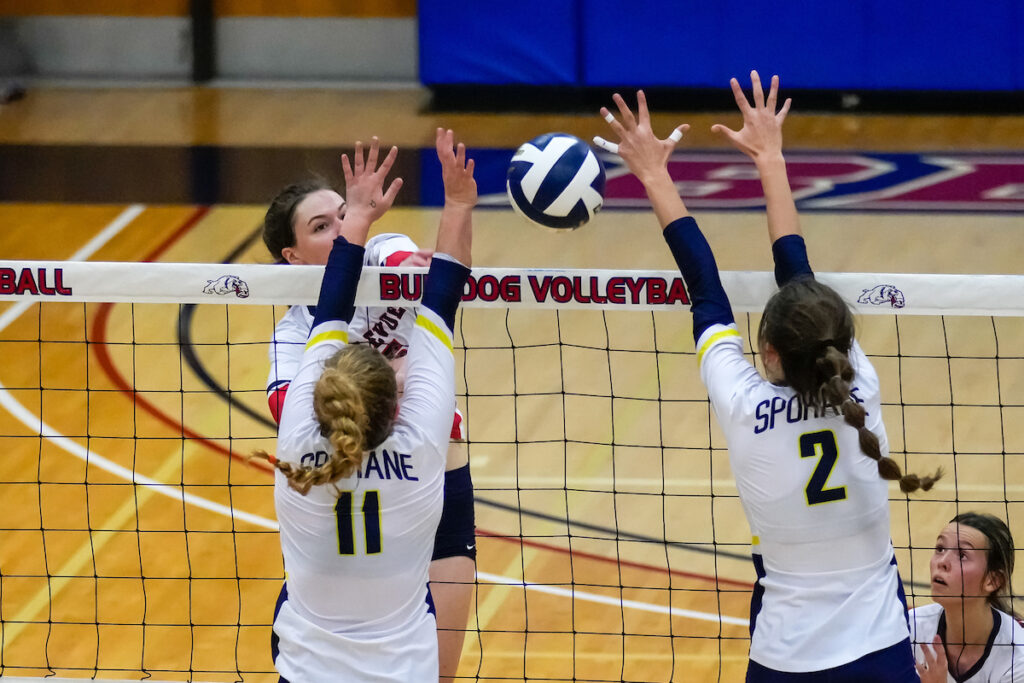 Top-ranked as the number one seed from the strong North Region, Bellevue College lost 3-1 in the opening round to the fourth seed from the East, Spokane today before cruising past Highline in a loser-out match tonight, sweeping the Thunderbirds 3-0.
In a match that was evenly played, Spokane ultimately won the match (28-26, 25-23, 21-25, 25-23) at the serve line, as Bellevue committed 11 service errors.
After losing two close sets and down 2-0, Bellevue appeared to be in control in set three with a commanding 18-10 lead before inching closer to victory with a 21-15 margin. Spokane then staged a furious comeback with five straight points to make it 21-20 before BC pulled away 25-21.
In set four, BC held a 17-15 lead before another Spokane rally as the Sasquatch reeled off five points to take a commanding 20-17 lead. Although BC would tie it up at 21, Spokane pulled away to take the match on Bellevue's home court.
Bellevue then faced Highline, a team which beat the 'dogs 3-0 earlier in the year. In the loser-out battle, it was Highline's turn to be dominated as the Bulldogs won handily 25-14, 25-23, 25-9. Bellevue's offense was on fire with 50 kills while limiting Highline to just one in the third set. Bellevue also fared better at the serve line with seven aces and were led by Marin Mackey who had five aces along with 13 kills. Arianna Bilby had 15 kills with a .448 hit percentage while setter Justine Benson turned in an all-around performance with six kills without an error while dishing out 34 assists and collecting 11 digs on the defensive front.
Bellevue is now 21-8 and faces elimination tomorrow as they play for the second and final berth from their regional pod. The 'dogs will take on the loser of the Rogue vs. Spokane match at 1:00 p.m. The winner advances to the Final Eight NWAC Championships next weekend hosted by Pierce College.
Last Updated November 13, 2021
Source: Athletics Department